Filtr Oleju BMW 4 F36 F32 F82 420i 428i 435i xDrive M4 CS GTS 5 E60 E61 F10 F11 F07 523i 525i 528i 530i 535i xDrive xi 6 E63 630i 640i 7 730i 740i Li X1 E84 X3 E83 F25 X4 F26 X5 E70 F15 X6
FILTRON to przede wszystkim nasz polski producent filtrów znany na całym świecie.
Jakość i niezawodność filtrów FILTRON to zasługa nowoczesnych linii i procesów produkcyjnych, których precyzja weryfikowana jest przez największe koncerny motoryzacyjne i niezależne firmy certyfikujące. Od 2016 roku właścicielem marki jest koncern MANN+HUMMEL, a produkcja nadal odbywa się w naszych polskich zakładach w Gostyniu.
FILTRON projektuje i produkuje filtry oryginalne oraz zamienniki do większości samochodów produkowanych na świecie. Asortyment filtrów zapewnia pokrycie 97% europejskiego rynku pojazdów. Firma oferuje wszystkie rodzaje filtrów przeznaczonych dla branży motoryzacyjnej, a także filtry do maszyn, sprzętu ciężkiego oraz urządzeń specjalistycznych.
Firma używa ponad 60 metod badawczych zgodnych z międzynarodowymi standardami. Kontroluje zarówno jakość materiałów używanych do produkcji, jak i wytrzymałość oraz skuteczność gotowych produktów.
Systemy zarządzania jakością FILTRONA spełniają wymagania normy IATF 16949 oraz normy środowiskowej ISO 14001:2015. Procedurami jakościowymi objęty jest cały proces produkcyjny: począwszy od wyboru materiałów, poprzez półwyroby, aż do wykonania wyrobu gotowego i przekazania go do magazynu.
Jeżeli chcą się Państwo dowiedzieć więcej szczegółów na temat filtrów oleju, to prosimy o kontakt telefoniczny: 790 566 145
lub odwiedziny NASZEGO SKLEPU STACJONARNEGO W JAWORZNIE NA ULICY WOJSKA POLSKIEGO 2, OSIEDLE STAŁE na terenie AJP (dawna "Sosenka")!!!
Decydując się na filtr oleju w naszym sklepie zyskujesz pewność dobrej jakości i atrakcyjnej ceny.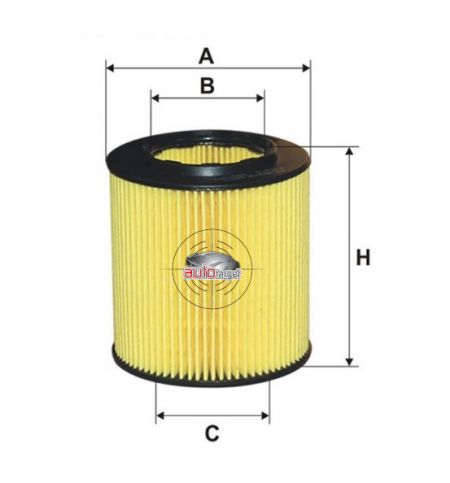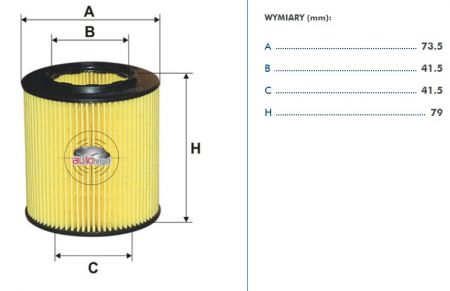 AutoTarget
Wojska Polskiego 2

, na terenie AJP (dawna "Sosenka")


43-600

Jaworzno

Telefon do sklepu: 790 566 145
Telefon do serwisu: 530 623 099
Pon - Pt — 9:00 - 17:00
Sobota — 9:00 - 13:00
| | | | | |
| --- | --- | --- | --- | --- |
| Marka, model, typ | KW | CCM | KM | Data produkcji |
| BMW | | | | |
| BMW 4 Gran Coupe (F36) 420 i xDrive | 135 KW | 1997 CCM | 184PS | 2014/07-> ... |
| BMW 4 Gran Coupe (F36) 420 i xDrive | 120 KW | 1997 CCM | 163PS | 2014/03-> ... |
| BMW 4 Gran Coupe (F36) 428 i xDrive | 180 KW | 1997 CCM | 245PS | 2014/03-> ... |
| BMW 4 Gran Coupe (F36) 435 i | 225 KW | 2979 CCM | 306PS | 2014/03-> ... |
| BMW 4 Gran Coupe (F36) 435 i | 250 KW | 2979 CCM | 340PS | 2014/03-> ... |
| BMW 4 Gran Coupe (F36) 435 i xDrive | 225 KW | 2979 CCM | 306PS | 2014/07-> ... |
| BMW 4 Gran Coupe (F36) 435 i xDrive | 250 KW | 2979 CCM | 340PS | 2014/07-> ... |
| BMW 4 coupe (F32, F82) 420 i xDrive | 135 KW | 1997 CCM | 184PS | 2013/11-> ... |
| BMW 4 coupe (F32, F82) 420 i xDrive | 120 KW | 1997 CCM | 163PS | 2013/11-> ... |
| BMW 4 coupe (F32, F82) 428 i xDrive | 180 KW | 1997 CCM | 245PS | 2013/07-> ... |
| BMW 4 coupe (F32, F82) 435 i | 225 KW | 2979 CCM | 306PS | 2013/07-> ... |
| BMW 4 coupe (F32, F82) 435 i | 250 KW | 2979 CCM | 340PS | 2013/07-> ... |
| BMW 4 coupe (F32, F82) 435 i xDrive | 225 KW | 2979 CCM | 306PS | 2013/07-> ... |
| BMW 4 coupe (F32, F82) 435 i xDrive | 250 KW | 2979 CCM | 340PS | 2013/07-> ... |
| BMW 4 coupe (F32, F82) M4 | 317 KW | 2979 CCM | 431PS | 2014/01-> ... |
| BMW 4 coupe (F32, F82) M4 CS | 338 KW | 2979 CCM | 460PS | 2016/09-> ... |
| BMW 4 coupe (F32, F82) M4 Competition | 331 KW | 2979 CCM | 450PS | 2016/03-> ... |
| BMW 4 coupe (F32, F82) M4 GTS | 368 KW | 2979 CCM | 500PS | 2016/03->2017/02 |
| BMW 4 kabriolet (F33, F83) 428 i xDrive | 180 KW | 1997 CCM | 245PS | 2014/01-> ... |
| BMW 4 kabriolet (F33, F83) 435 i | 225 KW | 2979 CCM | 306PS | 2013/10-> ... |
| BMW 4 kabriolet (F33, F83) 435 i | 250 KW | 2979 CCM | 340PS | 2013/10-> ... |
| BMW 4 kabriolet (F33, F83) 435 i xDrive | 225 KW | 2979 CCM | 306PS | 2014/07-> ... |
| BMW 4 kabriolet (F33, F83) 435 i xDrive | 250 KW | 2979 CCM | 340PS | 2014/07-> ... |
| BMW 4 kabriolet (F33, F83) M4 | 317 KW | 2979 CCM | 431PS | 2014/07-> ... |
| BMW 4 kabriolet (F33, F83) M4 Competition | 331 KW | 2979 CCM | 450PS | 2016/03-> ... |
| BMW 5 (E60) 523 i | 130 KW | 2497 CCM | 177PS | 2004/10->2007/02 |
| BMW 5 (E60) 523 i | 140 KW | 2497 CCM | 190PS | 2007/01->2010/03 |
| BMW 5 (E60) 523 i | 140 KW | 2497 CCM | 190PS | 2007/01->2010/03 |
| BMW 5 (E60) 525 i | 160 KW | 2497 CCM | 218PS | 2005/03->2009/12 |
| BMW 5 (E60) 525 i | 160 KW | 2996 CCM | 218PS | 2007/01->2010/03 |
| BMW 5 (E60) 525 i | 155 KW | 2497 CCM | 211PS | 2005/07->2010/03 |
| BMW 5 (E60) 525 i | 155 KW | 2996 CCM | 211PS | 2007/01->2010/03 |
| BMW 5 (E60) 525 i xDrive | 160 KW | 2996 CCM | 218PS | 2008/09->2010/03 |
| BMW 5 (E60) 525 xi | 160 KW | 2497 CCM | 218PS | 2005/04->2007/02 |
| BMW 5 (E60) 525 xi | 160 KW | 2996 CCM | 218PS | 2007/03->2009/12 |
| BMW 5 (E60) 530 i | 190 KW | 2996 CCM | 258PS | 2004/09->2007/02 |
| BMW 5 (E60) 530 i | 200 KW | 2996 CCM | 272PS | 2007/03->2009/12 |
| BMW 5 (E60) 530 i | 200 KW | 2996 CCM | 272PS | 2007/03->2009/12 |
| BMW 5 (E60) 530 i xDrive | 200 KW | 2996 CCM | 272PS | 2008/09->2009/12 |
| BMW 5 (E60) 530 xi | 190 KW | 2996 CCM | 258PS | 2004/09->2007/02 |
| BMW 5 (E60) 530 xi | 200 KW | 2996 CCM | 272PS | 2007/02->2008/08 |
| BMW 5 (E60) 530 xi | 200 KW | 2996 CCM | 272PS | 2007/03->2009/10 |
| BMW 5 (F10) 523 i | 150 KW | 2497 CCM | 204PS | 2010/01->2011/08 |
| BMW 5 (F10) 523 i | 150 KW | 2996 CCM | 204PS | 2009/06->2011/08 |
| BMW 5 (F10) 523 i | 155 KW | 2996 CCM | 211PS | 2010/01->2011/08 |
| BMW 5 (F10) 528 i | 180 KW | 1997 CCM | 245PS | 2011/09->2016/10 |
| BMW 5 (F10) 528 i | 190 KW | 2996 CCM | 258PS | 2010/03->2011/08 |
| BMW 5 (F10) 528 i xDrive | 180 KW | 1997 CCM | 245PS | 2011/09->2016/10 |
| BMW 5 (F10) 530 i | 200 KW | 2996 CCM | 272PS | 2011/05->2013/06 |
| BMW 5 (F10) 530 i | 190 KW | 2996 CCM | 258PS | 2010/03->2013/06 |
| BMW 5 (F10) 535 i | 225 KW | 2979 CCM | 306PS | 2010/01->2016/10 |
| BMW 5 (F10) 535 i | 240 KW | 2979 CCM | 326PS | 2013/07->2016/10 |
| BMW 5 (F10) 535 i xDrive | 225 KW | 2979 CCM | 306PS | 2011/03->2016/10 |
| BMW 5 (F10) 535 i xDrive | 240 KW | 2979 CCM | 326PS | 2013/07->2016/10 |
| BMW 5 (F10) ActiveHybrid | 250 KW | 2979 CCM | 340PS | 2011/12->2016/10 |
| BMW 5 (F10) ActiveHybrid | 225 KW | 2979 CCM | 306PS | 2011/12->2016/10 |
| BMW 5 Gran Turismo (F07) 535 i | 225 KW | 2979 CCM | 306PS | 2009/01->2017/02 |
| BMW 5 Gran Turismo (F07) 535 i xDrive | 225 KW | 2979 CCM | 306PS | 2010/01->2017/02 |
| BMW 5 Touring (E61) 523 i | 130 KW | 2497 CCM | 177PS | 2004/10->2007/02 |
| BMW 5 Touring (E61) 523 i | 140 KW | 2497 CCM | 190PS | 2007/03->2010/01 |
| BMW 5 Touring (E61) 523 i | 140 KW | 2497 CCM | 190PS | 2007/01->2010/12 |
| BMW 5 Touring (E61) 525 i | 160 KW | 2497 CCM | 218PS | 2005/03->2010/05 |
| BMW 5 Touring (E61) 525 i | 160 KW | 2996 CCM | 218PS | 2007/01->2010/12 |
| BMW 5 Touring (E61) 525 i | 155 KW | 2996 CCM | 211PS | 2007/01->2010/12 |
| BMW 5 Touring (E61) 525 i | 155 KW | 2497 CCM | 211PS | 2005/03->2010/05 |
| BMW 5 Touring (E61) 525 i xDrive | 160 KW | 2996 CCM | 218PS | 2008/09->2010/12 |
| BMW 5 Touring (E61) 525 xi | 160 KW | 2497 CCM | 218PS | 2005/07->2010/12 |
| BMW 5 Touring (E61) 525 xi | 160 KW | 2996 CCM | 218PS | 2007/01->2010/12 |
| BMW 5 Touring (E61) 530 i | 190 KW | 2996 CCM | 258PS | 2004/09->2007/02 |
| BMW 5 Touring (E61) 530 i | 200 KW | 2996 CCM | 272PS | 2007/01->2010/12 |
| BMW 5 Touring (E61) 530 i | 200 KW | 2996 CCM | 272PS | 2006/09->2010/03 |
| BMW 5 Touring (E61) 530 i xDrive | 200 KW | 2996 CCM | 272PS | 2008/09->2010/05 |
| BMW 5 Touring (E61) 530 xi | 190 KW | 2996 CCM | 258PS | 2005/04->2007/02 |
| BMW 5 Touring (E61) 530 xi | 200 KW | 2996 CCM | 272PS | 2007/03->2010/05 |
| BMW 5 Touring (E61) 530 xi | 200 KW | 2996 CCM | 272PS | 2006/09->2008/09 |
| BMW 5 Touring (F11) 523 i | 150 KW | 2996 CCM | 204PS | 2009/11->2011/08 |
| BMW 5 Touring (F11) 523 i | 150 KW | 2497 CCM | 204PS | 2009/11->2011/08 |
| BMW 5 Touring (F11) 528 i | 180 KW | 1997 CCM | 245PS | 2011/09->2017/02 |
| BMW 5 Touring (F11) 528 i | 190 KW | 2996 CCM | 258PS | 2009/11->2011/08 |
| BMW 5 Touring (F11) 528 i xDrive | 180 KW | 1997 CCM | 245PS | 2011/09->2017/02 |
| BMW 5 Touring (F11) 530 i | 200 KW | 2996 CCM | 272PS | 2011/07->2013/06 |
| BMW 5 Touring (F11) 530 i | 190 KW | 2996 CCM | 258PS | 2010/03->2013/05 |
| BMW 5 Touring (F11) 535 i | 225 KW | 2979 CCM | 306PS | 2010/06->2017/02 |
| BMW 5 Touring (F11) 535 i | 240 KW | 2979 CCM | 326PS | 2013/07->2017/02 |
| BMW 5 Touring (F11) 535 i xDrive | 225 KW | 2979 CCM | 306PS | 2011/09->2017/02 |
| BMW 5 Touring (F11) 535 i xDrive | 240 KW | 2979 CCM | 326PS | 2013/07->2017/02 |
| BMW 6 (E63) 630 i | 190 KW | 2996 CCM | 258PS | 2004/02->2007/07 |
| BMW 6 (E63) 630 i | 200 KW | 2996 CCM | 272PS | 2007/07->2010/07 |
| BMW 6 (E63) 630 i | 200 KW | 2996 CCM | 272PS | 2007/07->2010/07 |
| BMW 6 Gran Coupe (F06) 640 i | 235 KW | 2979 CCM | 320PS | 2012/03->2018/10 |
| BMW 6 Gran Coupe (F06) 640 i xDrive | 235 KW | 2979 CCM | 320PS | 2013/03->2018/10 |
| BMW 6 coupe (F13) 640 i | 235 KW | 2979 CCM | 320PS | 2011/07->2017/10 |
| BMW 6 coupe (F13) 640 i xDrive | 235 KW | 2979 CCM | 320PS | 2013/03->2017/10 |
| BMW 6 kabriolet (E64) 630 i | 190 KW | 2996 CCM | 258PS | 2004/09->2007/08 |
| BMW 6 kabriolet (E64) 630 i | 200 KW | 2996 CCM | 272PS | 2007/09->2010/08 |
| BMW 6 kabriolet (E64) 630 i | 200 KW | 2996 CCM | 272PS | 2007/09->2010/08 |
| BMW 6 kabriolet (F12) 640 i | 235 KW | 2979 CCM | 320PS | 2011/09->2018/06 |
| BMW 6 kabriolet (F12) 640 i xDrive | 235 KW | 2979 CCM | 320PS | 2013/03->2018/06 |
| BMW 7 (E65, E66, E67) 730 i, Li | 190 KW | 2996 CCM | 258PS | 2005/03->2008/07 |
| BMW 7 (F01, F02, F03, F04) 730 i, Li | 190 KW | 2996 CCM | 258PS | 2009/06->2015/06 |
| BMW 7 (F01, F02, F03, F04) 740 i, Li | 240 KW | 2979 CCM | 326PS | 2008/09->2012/06 |
| BMW 7 (F01, F02, F03, F04) 740 i, Li | 235 KW | 2979 CCM | 320PS | 2012/07->2015/12 |
| BMW 7 (F01, F02, F03, F04) 740 i, Li xDrive | 235 KW | 2979 CCM | 320PS | 2012/07->2015/12 |
| BMW 7 (F01, F02, F03, F04) ActiveHybrid | 260 KW | 2979 CCM | 354PS | 2011/05->2015/05 |
| BMW 7 (F01, F02, F03, F04) ActiveHybrid | 235 KW | 2979 CCM | 320PS | 2011/05->2015/05 |
| BMW X1 (E84) sDrive 20 i | 135 KW | 1997 CCM | 184PS | 2011/09->2015/06 |
| BMW X1 (E84) xDrive 20 i | 135 KW | 1997 CCM | 184PS | 2011/09->2015/06 |
| BMW X1 (E84) xDrive 25 i | 160 KW | 2996 CCM | 218PS | 2010/01->2015/06 |
| BMW X1 (E84) xDrive 28 i | 180 KW | 1997 CCM | 245PS | 2011/04->2015/06 |
| BMW X1 (E84) xDrive 28 i | 190 KW | 2996 CCM | 258PS | 2009/10->2015/06 |
| BMW X3 (E83) 2.5 si | 160 KW | 2497 CCM | 218PS | 2006/08->2008/08 |
| BMW X3 (E83) 2.5 si xDrive | 155 KW | 2497 CCM | 211PS | 2006/08->2008/08 |
| BMW X3 (E83) 3.0 si | 200 KW | 2996 CCM | 272PS | 2006/09->2008/08 |
| BMW X3 (E83) xDrive 25 i | 160 KW | 2497 CCM | 218PS | 2008/09->2010/08 |
| BMW X3 (E83) xDrive 30 i | 200 KW | 2996 CCM | 272PS | 2008/09->2011/12 |
| BMW X3 (F25) sDrive 20 i | 135 KW | 1997 CCM | 184PS | 2014/04->2017/08 |
| BMW X3 (F25) sDrive 20 i | 125 KW | 1592 CCM | 170PS | 2014/04->2017/08 |
| BMW X3 (F25) xDrive 20 i | 135 KW | 1997 CCM | 184PS | 2011/10->2017/08 |
| BMW X3 (F25) xDrive 28 i | 190 KW | 2996 CCM | 258PS | 2011/01->2012/10 |
| BMW X3 (F25) xDrive 28 i | 180 KW | 1997 CCM | 245PS | 2012/04->2017/08 |
| BMW X3 (F25) xDrive 35 i | 225 KW | 2979 CCM | 306PS | 2010/09->2017/08 |
| BMW X4 (F26) M 40 i | 265 KW | 2979 CCM | 360PS | 2015/12->2018/03 |
| BMW X4 (F26) xDrive 20 i | 135 KW | 1997 CCM | 184PS | 2014/04->2018/03 |
| BMW X4 (F26) xDrive 28 i | 180 KW | 1997 CCM | 245PS | 2014/04->2018/03 |
| BMW X4 (F26) xDrive 35 i | 225 KW | 2979 CCM | 306PS | 2014/04->2018/03 |
| BMW X5 (E70) 3.0 si | 200 KW | 2996 CCM | 272PS | 2006/02->2008/09 |
| BMW X5 (E70) xDrive 30 i | 200 KW | 2996 CCM | 272PS | 2008/09->2010/03 |
| BMW X5 (E70) xDrive 35 i | 225 KW | 2979 CCM | 306PS | 2010/09->2013/06 |
| BMW X5 (E70) xDrive 35 i | 235 KW | 2979 CCM | 320PS | 2012/02->2013/06 |
| BMW X5 (F15, F85) xDrive 35 i | 225 KW | 2979 CCM | 306PS | 2013/12->2018/07 |
| BMW X5 (F15, F85) xDrive 35 i | 240 KW | 2979 CCM | 326PS | 2013/12->2018/07 |
| BMW X5 (F15, F85) xDrive 40e | 230 KW | 1997 CCM | 313PS | 2015/08->2018/07 |
| BMW X5 (F15, F85) xDrive 40e | 180 KW | 1997 CCM | 245PS | 2015/08->2018/07 |
| BMW X5 (F15, F85) xDrive 40e | 205 KW | 1997 CCM | 279PS | 2015/08->2018/07 |
| BMW X5 (F15, F85) xDrive 40e | 155 KW | 1997 CCM | 211PS | 2015/08->2018/07 |
| BMW X6 (E71, E72) xDrive 35 i | 225 KW | 2979 CCM | 306PS | 2008/01->2014/07 |
| BMW X6 (E71, E72) xDrive 35 i | 240 KW | 2979 CCM | 326PS | 2007/06->2010/03 |
| BMW X6 (E71, E72) xDrive 35 i | 235 KW | 2979 CCM | 320PS | 2009/07->2014/06 |
| BMW X6 (F16, F86) xDrive 35 i | 225 KW | 2979 CCM | 306PS | 2014/12-> ... |
| BMW X6 (F16, F86) xDrive 35 i | 240 KW | 2979 CCM | 326PS | 2015/02-> ... |
| BMW Z4 Roadster (E85) 2.5 i | 130 KW | 2497 CCM | 177PS | 2005/09->2009/02 |
| BMW Z4 Roadster (E85) 2.5 si | 160 KW | 2497 CCM | 218PS | 2006/01->2008/08 |
| BMW Z4 Roadster (E85) 2.5 si | 155 KW | 2497 CCM | 211PS | 2005/09->2009/02 |
| BMW Z4 Roadster (E85) 3.0 si | 195 KW | 2996 CCM | 265PS | 2006/01->2008/08 |
| BMW Z4 Roadster (E89) sDrive 23 i | 150 KW | 2497 CCM | 204PS | 2009/03->2011/08 |
| BMW Z4 Roadster (E89) sDrive 30 i | 190 KW | 2996 CCM | 258PS | 2009/02->2011/08 |
| BMW Z4 Roadster (E89) sDrive 35 i | 225 KW | 2979 CCM | 306PS | 2009/02->2016/08 |
| BMW Z4 Roadster (E89) sDrive 35 is | 250 KW | 2979 CCM | 340PS | 2010/03->2016/08 |
| BMW Z4 coupe (E86) 3.0 si | 195 KW | 2996 CCM | 265PS | 2006/04->2008/08 |